Bible Correspondences:
Based on the Writings of Swedenborg
by Dr. Leon James
1981-2001

This is Part 2 || See Part 1--Quotations from Swedenborg

Bible Concepts : "Temptations"

12 Years = Childhood
13th year = the end of childhood and beginning of temptations
14th year = first temptation

1 week
2 weeks
40 days
States of Temptations
Temptation

-State in which the evil with us cease their serving & begin their rebelling, after which the Lord subdues them & liberates the good who were infested by them.

-AC 1670
Bible Chronology => K- 3 Adaptation
MEMORIZE SEQUENCE
Creation, Adam & Eve
The Fall & The Flood
Abraham, Isaac, Jacob
Joseph
The Ten Plagues
The Ten Commands
Manna in the Desert
Fall of Jericho
Samson
Gideon
Deborah
Samuel
Saul, David, & Solomon
Isaiah, Jeremiah, Ezekiel, Daniel
Elijah, Elisha
John the Baptist
The Evangelists & Apocalypse
Lord's Second Coming
Bible Concepts
Hebrew

My Shall Become Yah

Jesus
Exodus 15:2

"The Lord is my strength and song, and He is become my salvation." (Song of Moses)
Old Testament Names of God
Yah
Jehovah
Elohim
El
Jehovih
Adonai
My God
God of My Father
God of Israel
God of Most High Man of War
Bible Concepts
Hebrew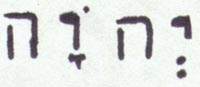 Jehova The Right Hand


The Enemy Dashes in Pieces
Exodus 15:6

"Thy right hand, O Lord, dasheth in pieces the enemy."
Right Hand
= The Omnipotent Divine Truth
Enemy
= Falsities
In combats of temptation, though which we are separated from our evils, it is the Lord's Truth that fights & conquers, not our own strength.
-AC 1664
Bible Concepts
Hebrew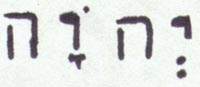 Jehova The Right Hand


The Enemy Dashes in Pieces
Exodus 15:6

"Thy right hand, O Lord, dasheth in pieces the enemy."
Right Hand
= The Omnipotent Divine Truth
Enemy
= Falsities
In combats of temptation, though which we are separated from our evils, it is the Lord's Truth that fights & conquers, not our own strength.
-AC 1664
The ABC Triconcentric System

A-Words

B-Words

C-Words

Intention

Thought

Word or Deed

Affect

Cognition

Behavior

Love

Wisdom

Religion

\attachment

Justification

buying

Aptitude

Reasoning

Intelligence

Inclination

Attitude

Choice

Impulse

Intellect

Execution

Good

Truth

Uses

Goals

Means

Effects

Will

Understanding

Action

Judgment

Evaluation

Attribution

Perception

Assessment

Response

Context

Conventions

Utterances

Inner Stimulus

Moral Reflection

Dictates of Conscience

Motivation

Cognition

Performance

Reward

Connection

Expectation

Origin

Cause

Effect

Universal

Common

Unique

Spiritual

Moral/Civil

Scientific

Love of Truth

Wisdom

Knowledge

Inmost

Intermediate

Outermost

Striving

Planning

Mapping

Celestial

Spiritual

Natural

Innate Potentials

Habits & Role Models

Personality Style
Bible Concepts
Hebrew

Man Jehovah

Jehovah is a Man
Exodus 15:3

"The Lord is a man of war. . ."

A Few of the Many Names of God in the Word

Jehovah
Lord
Divine Man
Jesus
God
Divine Human
the Lamb
Father
Son
Child
Prince
King
Servant

I Am
Divine Itself
Jehovih
Rider of Bozrah
Root of Jesse
Annointed One
Messiah
Christ
Savior
Redeemer
Deliverer
Glory
Love

Son of God
Son of Man
The Word
The Way
the Prophet
Melchizedek
Counsellor
Comforter
Shaddai
Holy Spirit
Life Itself
Omnipotence
Truth
Bible Names. . .People. . .Places. . .the Lord

People. . .
Places. . .
the Lord. . .
Hebrews
Judah
King
Amalekites
Negeb
Child
Christines
Gaza
Wonderful Counselor
Rechab
Hebrom
Almighty God
Gad
Beersheba
Father of Eternity
Elijah
Mount Carmel
The Lord your God
Elisha
Mount Horeb
O Lord my God
Benhadad
Syria
God of Israel
Jezebel
Jezreel
Pachad
Gehazi
Samaria
The word of the Lord
Hezekiah
Assyria
God of our Salvation
Hadadezer
Damascus
Israel's God
Rehoboam
Zorah
The House of the Lord
Ethiopians
Mount Zemaraim
The God of Glory
Zion
A Rock of Refuge
Ishmael
Bashan
O Lord our Shield
Aaron
Tabor
God of Jacob
Levi
Hermon
God our Strength
Bible Names. . .People. . .Places. . .the Lord

People. . .
Places. . .
the Lord. . .
Moabites
Canaan
God
Jews
Israel
Jehovah
Adam & Eve
Garden of Eden
Elohim
Noah
Babel
Shaddai
Abraham
PadanAram
The Most High
Isaac
The Lord
Jacob
Beth El
The God of my Fathers
Joseph
Egypt
The God of Abraham, Isaac, & Jacob
Moses
Sinai
Lord God
Joshua
Jericho
The Angel of the Lord
Samson
Timnah
The Almighty
Gideon
Midian
The Angel of God
Deborah
Mount Tabor
The Lord his God
Samuel
Shiloh
The Lord of Hosts
Saul
Gibeah
King of Israel
David
Jerusalem
The Great Prophet
Jonathan
Mickmash
Lord God of Israel
Solomon
Bethlehem
El
Isaiah
Lebanon
Jehovih
Ezekiel
Tarshish
The Son of Man
Daniel
Babylon
El Shaddai
Bible Principles
Duality:
1. Worldly & Heavenly

[Caesar & God]
[External Self & Internal Self]
[Natural & Spiritual]
[Earth & Heaven]
[Devil & Angel]
[Hell & Heaven]
[Body & Spirit]
[Sin & Sanctity]
[Selfish & Altruistic]
[Birth & Rebirth]
[Fall & Regeneration]
[Judgment & Advent]
[Punishment & Reward]
[The Wicked & The Elect]
[Goats & Sheep]
[Egypt & Israel]
[Death & Resurrection]
[Plagues & Blessings]
[Wickedness & Righteousness]
[Dammed & Saved]
[Hypocrites & The Poor]

etc. etc.
Bible Quotes on "Father"
"Thou, O Jehovah, art our Father, our Redeemer."

-Isaiah 63:16
"Behold the Lord Jehovah will come in strength. . .He shall feed His flock like a shepherd."

-Isaiah 40:10,11
"They saw the God of Israel."

-Exodus 24:10
Bible Quotes
"He who is greatest among you shall be your servant."

-Matthew 23:11
"Servant"=being helpful to others for the sake of the Lord
Bible Quotes
"Blind guides, who strain out a gnat and swallow a camel! woe to you."

-Matthew 23:24,25
Bible Quotes
"Serpents, brood of vipers! How can you escape the condemnation of hell?"

-Matthew 23:33
(This the Lord said to those in the church who appear outwardly righteous in their behavior but are hiding within their hatred and disdain of others.)
Bible Quotes
"But now, O Lord, You are our Father; we are the clay, and you our potter; and all we are the work of Your hand."

-Isaiah 64:8
Bible Correspondences
(Spiritual Meaning)
Spice
= Trying to be good by obeying the Word (Charity)
Precious Stones
= Knowing the Word and its secrets of wisdom
Merchandise
= Riches & goods one acquires from the Word = knowledges
Sheba
= Knowledges of secrets from the Word (Celestial Things)
Tyre
= Traders of merchandise in spices & stones
= knowledges of faith in which charity descends
AC 1171:4
Bible Symbols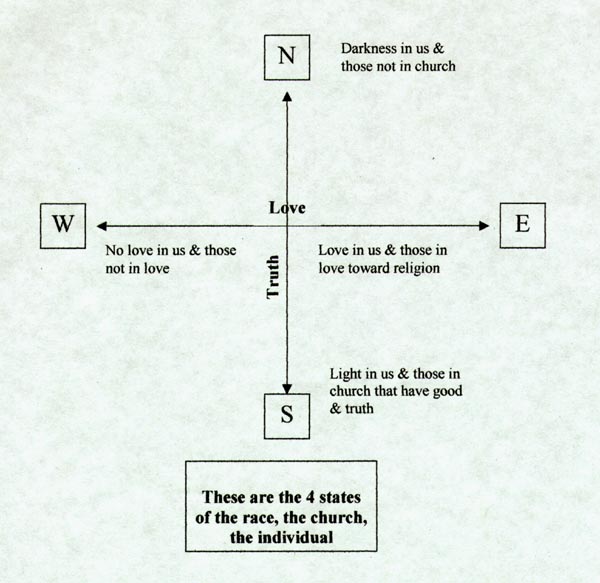 The States of Persons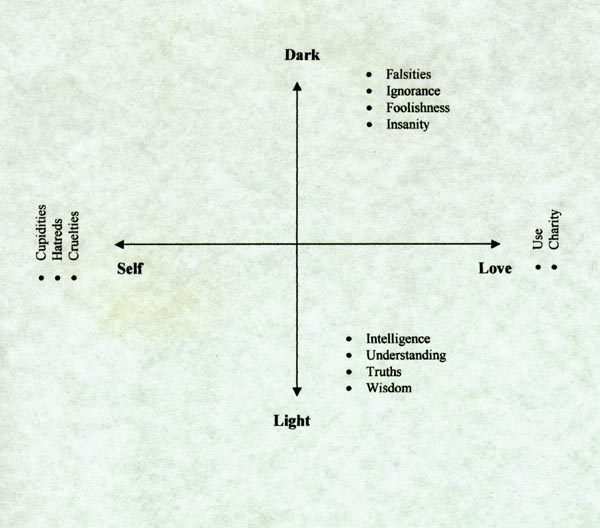 Bible Verses
"Make me walk in the path of Your commandments, for I delight in it."

-Psalms 119:35
WALK/PATH = obey
DELIGHT = love
COMMANDMENTS = the Lord's will
Bible Verses
"Blessed in the man who fears the Lord, who delights greatly in His commandments. Wealth and riches will be in his house, and his righteousness endures forever."

-Psalms 112:1,3
BLESSED = being prepared for heaven.
FEAR LORD = fears to injure Him
DELIGHT IN COMMANDMENTS = to desire to do the right thing
WEALTH & RICHES = intellectual skills
HOUSE = memory & understanding
RIGHTEOUSNESS = orderly evolution
ENDURES = is assured by Lord
Bible Verses
"When I sit in darkness, the Lord will be a light to me."

-Micah 7:8
DARKNESS = lacking truth
LIGHT = truth from the Word
Bible Verses
"Then I looked, and I heard the voice of many angels around the throne, the living creatures, and the number of them was ten thousand times then thousand, and thousands of thousands. The the four living creatures said, "Amen!" And the twenty-four elders fell down and worshipped Him who lives forever and ever."

-Revelation 5:11,14
LIVING CREATURES = Cherubim

(good affections from the Lord)
(inner meaning of the Word)
Bible Verses
"Remove from me the way of lying. And grant me Your law graciously. I have chosen the way of truth. I cling to your testimonies. I will run in the way of your commandments."

-Psalms 119:29-32

To choose. . .
To cling to. . .
To run in the way of. . .
= to obey from love
Law
Way
Truth
Testimonies
Commandments
= knowing what rules & principles to follow
Bible Verses
"Thy word have I hidden in my heart, that I might not sin against Thee."

-Psalms 119:11
WORD = doctrine or teaching from Lord
HEART = will/love/intention/goal
SIN = delight of evil
Shunning evils in ourselves as sins against the Lord is the first of regeneration, and is accomplished through internalizing the Commandments, i.e., striving to do them out of desire to please the Lord.

Without this, we cannot stop sinning, hence, we cannot be saved from falsities & evils.
Bible Verses
"I create the increase of the lips, peace, peace, to him that is far off, and to him that is near saith Jehovah; and I heal him."

-Isaiah 57:19
LIPS = doctrine/adoration/inner worship
Bible Verses
"Behold, I send you forth as sheep in the midst of wolves; be ye therefore prudent as serpents, and harmless as doves."

-Matthew 10:16
WOLVES = those in the church who try to mislead others as to doctrine for their own gain.
SHEEP = those who are in good & truth.
SERPENTS = natural desirous prudence of truth
DOVES = natural desire for good
Bible Verses
"Unto the upright there arises light in the darkness."

-Psalms 112:4
LIGHT = Diving Truth from the Word
DARKNESS = not knowing difference between good/evil & true/false
UPRIGHT = striving to obey the commandments in spirit & letter
When we constantly strive to obey the commandments of the Lord in the Word. . .

We are changed from a state of not-knowing truth to a state of knowing truth.
Bible Verses
"Open my eyes, that I may see wondrous things from Your law."

-Psalms 119:18
EYES/SEE = to understand
LAW = the Word; Bible; Commandments
Bible Verses
"And they shall build houses and shall not inhabit them, and they shall plant vineyards but shall not drink the wine thereof."

-Zephaniah 1:12,13
BUILD HOUSES = construct knowledge, to understand reality.
NOT INHABIT = of no spiritual use (eternal life)
PLANT VINEYARDS = build accounts & explanations
NOT DRINK = useless; not serviceable for salvation
WINE = truth & understanding
This is said of those who do not shun evils as sins but misuse knowledge.
Bible Verses
"Philip said, Show us the Father. Jesus said, . . .He that seeth Me seeth the Father."

-John 14:8,9
GOD-WITH-US = Emmanuel
GOD-IN-FLESH = Son of God ("Truth")
GOD-SAVIOR = Jesus
GOD INVISIBLE = The Father ("Love")
GOD INVISIBLE made one with GOD VISIBLE = Love and Truth United

Jesus saying, "I and the Father are One (and the same)."

SON OF MAN = God visible as Divine-Man (=Jesus glorified)
Christian Concepts
Heaven & Hell
We are born in Hell on earth & we are blocked from receiving goodwill & truethink.
For awhile it's ok, but after death it's terrible, forever.
Therefore we need to be saved before we die.
We are saved by Jesus Christ of Nazareth as follows:

From the Bible, through daily study, the Word gradually tells us what to do to change (repent).
We must give up our violations of the commandments every day, every minute by Self-observation.
To that extent we enter into Heaven.
Christian Concepts
The Works of Repentance Get us to Heaven
Because we are born into the strong inclination to violate the Commandments,
We must labor at self-discipline so as to oppose our inborn inclinations for hell.
The violations we must stop doing are:

DISHONESTY

Lying / cheating / giving false impressions / omitting & ignoring / forgetting / being / unfair / taking advantage / etc.

LAZINESS

not studying / not being ambitious / giving excuses / giving up on Bible study / not listening to parents & legitimate authority figures / hiding / etc.
Christian Symbolism
EAST = the Lord & His Divine Love & Wisdom in clear reception
WEST = the same in obscure reception
BETHEL = the House of God = knowing about heavenly things
TENT = the holy things of faith
ALTAR = worship of the Lord (external)
MOUNTAIN = the Lord & heaven
CALLING ON THE NAME OF JEHOVAH = internal worship to the Lord
PROPHET = one who teaches truths of faith
The Clinical Categories of Human Behavior
Horizontal Dimension (Successive Degrees)
Ten Commandments
General:

The "Decalogue" (=10 words) was given by God on Sinai in 1450 B.C. to the children of Israel to indicate that they must be obeyed from religion (from thoughts about heaven & hell) and not merely from natural legal, philosophical, or moral reasons. This is called the DOCTRINE OF SHUNNING ONE'S EVILS AS SINS AGAINST JESUS.
Ten Commandments

The First Commandment:

Thou shalt have no other gods before Me.

-Exodus 20:3
-Deuteronomy 5:7

LITERAL SENSE
(Historical)
SPIRITUAL SENSE
(Our Mind)
CELESTIAL SENSE
(Our Love to Lord)
Don't worship idols, magic, cults, strange religions, science, astrology, gurus, popes, saints, priests, charms & bracelets, etc.
Don't worship as God any other image, concept, or idea but that of Jesus Christ, the Savior of mankind.
The Soul and Spirit of Jesus is infinite & Eternal; it is Divine Love & Wisdom creating, redeeming, & regenerating every human being.
Ten Commandments

The Second Commandment:

Thou shalt not take the Name of Jehovah Thy God in vain.

NATURAL / LITERAL
SPIRITUAL
(Church)
CELESTIAL
(Lord)
Don't use the names of God without reverence as in swearing or jest. Also for the Word, the Bible and the things in church.
Don't use any event or idea from the Bible in a non-religious way for profit or popularity or any other motive.
The Human of Jesus is also Divine--the Divine Human. from this comes all good & truth in us.
Ten Commandments

The Third Commandment:

Remember the Sabbath day to keep it holy.

-Exodus 20:8-10
-Deuteronomy 5:12,13

LITERAL / NATURAL / HISTORICAL
SPIRITUAL
(One's Mind)
CELESTIAL
(One's Love to Lord)
Sabbath Day caps the week long combats & is holy because it marks the Lord's rest from labors on our behalf
Each person is regenerated by the Lord through temptations that allow us to voluntarily give up delights from evil.
After regeneration has begun we begin to feel the Peace of Sabbath, which is life security without fear & doubt with joy & zest/
Ten Commandments

The Fourth Commandment:

Honor thy Father and thy Mother.

-Exodus 20:12
-Deuteronomy 5:16

LITERAL / NATURAL / HISTORICAL
SPIRITUAL
(One's Mind)
CELESTIAL
(One's Love to Lord)
Be obedient to your parents, teachers, and government officials by following their orders & being grateful for their help & services.
Venerate & love God as your Father & the Church as your Mother, for these feed our minds.
The Lord Jesus is our Heavenly Father and the universal church, or all believers & doers of good, is our Mother or communion of saints.
Ten Commandments

The Fifth Commandment:
NATURAL / LITERAL / HISTORICAL
SPIRITUAL
(One's Mind)
CELESTIAL
(One's Love to Lord)
Do not kill, wound, mutilate, injure another's body, mind, reputation, honor, status, & don't wish any of these.
Do not cause others to belittle God, the Bible, the church, and all topic relating to the salvation of their souls.
Do not crucify Jesus by feeling resentment against God, hatefulness against the church & ridicule of the Bible.
Ten Commandments

The Sixth Commandment:

Thou shalt not commit adultery.

LITERAL / NATURAL / HISTORICAL
SPIRITUAL
(One's Mind)
CELESTIAL
(One's Love to Lord)
Do not be unchaste in will, thought, or act, or obscene in mind or words or interest & approval.
Do not falsify the truths of the Word or defile the goods of the church, or support such views in any way.
Do not deny the holiness of the Word nor profane it by mixing it with deceptions & lusts.
Ten Commandments

The Seventh Commandment:
LITERAL / NATURAL / HISTORICAL
SPIRITUAL
(One's Mind)
CELESTIAL
(One's Love to Lord)
Do not take away the goods of others, cheat at taxes or due payments, or perform a job badly & carelessly.
Do not teach deliberately & for personal gain that which is false thus robbing others of the truths of religion & salvation.
Do not rob God His omnipotence by feeling merit for what good you accomplish or truth you discover.
Ten Commandments

The Eighth Commandment:

Thou shalt not bear false witness against your neighbor

NATURAL / HISTORICAL
SPIRITUAL
INTERIOR
CELESTIAL
INMOST
To accuse others falsely is forbidden, or to be hypocritical, or to gossip, or to plot evil, or lie, or give false impressions.
To try to persuade others that good is bad, bad is good, truth is false, or false is truth is forbidden to do deliberately.
To speak out against the Lord or Divine Truth is blasphemy or to simulate an interest in religion when it's not truly there.
Conceptual Movement, thus:
Innermost Circle

Outermost Circle

Intellect is thus interior while memory-hm. is exterior, with reason in between.
Representatively:
Innermost Circle

Outermost Circle

Logos--add to application 1

"In the Word there is frequent mention of horses, horsemen, mules, and asses; and as yet no one intellect, of the reason, and of memory-knowledge."

-AC 1949

**Note that to grasp the meaning of this, it is important to know the direction.
Conceptualization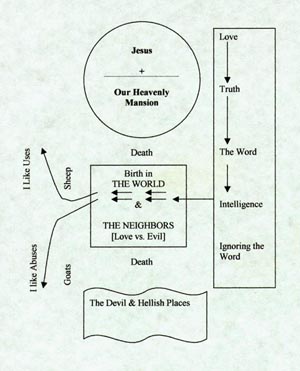 Religion Is:

Conceptualization

Striving

= In every act, thought, plan, experience, etc.
Conceptualization "Influx" & "Mind"
Children & Adults
Celestial
Celestial - Spiritual
Spiritual
Spiritual - Rational
Rational
Memory-Knowledges (National - Rational)
Natural
**Instruction with memory-knowledges prepares vessels ("opens the mind") into which influx occurs
The "Natural-Rational"--Cognitive operations precede; (Egypt & Pharaoh)

Into these "opened vessels" then flow "spiritual-rational" cognitive operations. . .

& into them flow celestial cognitive operations (Wife/Sirai)

-AC 1495
Graphic Bible Concordance
Innermost Circle

Beasts of the Fields

Mountains

Goods

Drink

Rivers

Reason of Truths

Wild-Asses

Outermost Circle

"Jehovah god shall send forth springs into rivers, they shall run among the mountains; they shall supply drink to every beast of the fields; the wild-asses shall quench their thirst (Ps. civ. 10, 11). "Springs" denote knowleges; the "Beasts of the Fields", goods; the "wild-asses", the truths of reason. [AC 1949 (4)]
Graphic Concept Map of Bible Concordance
Innermost Circle

Abram

Celestial

Beasts

Affection

Good

Love

Charity

Interior Man

Temptations

Faith

Truth

Spiritual

Desert

Intellect

Intelligence

Reason

Assyria

Wild-Ass

Ishmael

Isaac

Havilah

Outermost Circle

Egypt

Memory-knowledges

Hagar

Natural

Exterior Man

Jacob

Springs

(AC 1950-1955)

Some Bible Concordance in Graphic form
Correspondences
Ages of Man
Infancy
Youth
Adult Age
Old Age
States of the Year
Spring
Summer
Autumn
Winter
States of the Day
Morning
Noon
Evening
Night
States of the Church
Golden Age
Silver Age
Bronze Age
Iron Age
1
Celestial
2
Spiritual
3
Natural
4
Corporeal
TIMES / DAYS / AGE = STATES
Correspondences
Memory-knowledges [natural]
"Pharaoh;" "Egypt"
"He-Asses;" "Menservants"
Possessions (in the service of spirit)
"Flock & Herd"
Skills & Tools (of use to rational)
"Camels"
Delights of Memory-Knowledges
"She-Asses & Maid-Servants"
When the Lord was a child (Abram & Sarai in Egypt) He was captivated by the delights of truth in memory-knowledges. But these were destroyed or subordinated to uses (or service to spiritual). Memory-knowledges accumulate as a constuction of reality through sensory input (called one's "house"), (bed, room, closet, chamber).
Correspondences
BED (Couch) = doctrine we procure for ourselves
HOUSE = Our knowledge & intelligence which we accumulate
PICKUP BED & GO = to meditate or think from our doctrines
LIE DOWN IN. . .(SLEEP) = we think automatically and unconsciously from our doctrines and principles
Quotables of Christianity
"As the body lies down in its bed, so the mind, in its doctrine."

-E. Swedenborg, Apocalypse Revealed (M.137)
Commentary on Mark 2:11, "I say unto you, Arise, and take up your bed, and go to your house."
Correspondences
LIPS = (doctrine) inner worship (adoration)
CLOSET = inner worship (prayer)
EARTH = the church (good & truth with people on earth
BABEL = falsification & adulteration of inner worship (while external appears holy.)
SHOULDER = to serve the Lord
Three Ancient Churches: Good, Adulterated, and representative (Jewish).
(Gen. 11:1-9) Tower of Babel Story.
Correspondences
GOLD = love / good
SILVER = faith / truth
IRON = knowledges
SHIPS = knowledges
BREAD = love / good
WINE = faith / truth
WATER = knowledges
SILVER = intelligence
GOLD = wisdom (good of. . .)
PURIFIED SILVER = divine truth
GARMENTS = knowledges
GODS OF GOLD = evils / cupidities
GODS OF SILVER = falsities
SOUTH = intelligence
BETHEL = wisdom
JOURNEYS = learnings
TENT = faith / truths
ALTAR = worship / faith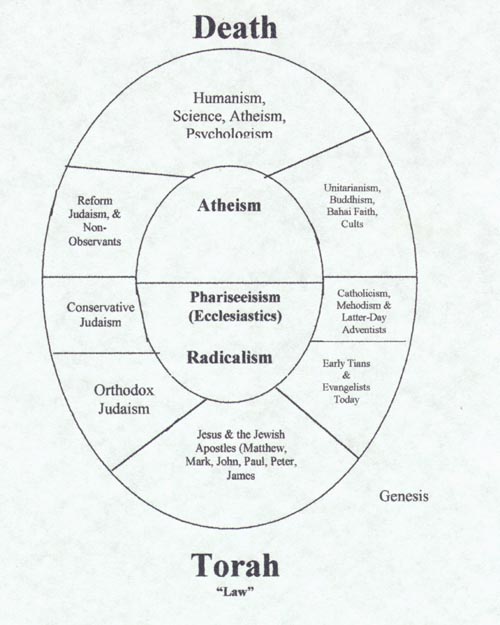 The spectrum in U.S. Today 5-8-80
Discourse

=Verbal behavior at three levels of abstraction or organizations

I. Particular Facts

II. Specific Facts

III. General Facts

I. Outermost/Lowest Level of Discourse

Verbal behavior in the form of sensorimotor habits, e.g. labeling objects or feelings and describing the memory of an event (assertive discourse) selecting elements from one's knowledge to construct communicative messages under appropriate audience control (implicative discourse); constructing messages in applied meta-languages (charts, tests, application forms, catalogue, etc.) (Presuppositional Discourse)
Low Discourse ---Particular Facts: What things are.

II. First Internal/Intermediate Level of Discourse

Verbal behavior in the form of cognitive habits, e.g. assertive discourse: explaining something known; defining or paraphrasing; quoting in context; abstracting; referencing;
Implicative Discourse: constructing balanced arguments; performing standard rhetorical routines;
Presuppositional Discourse: Justifying judgments and evaluations
Intermediate Discourse ---Specific facts: how things are.

III. Second Internal/High Discourse Level

Verbal behavior in the form of affective habits, e.g. assertive discourse = why something was done, the motives of the protagonists. Constructing "human interest" stories; writing drama or fiction; composing poems & songs; writing pieces of one's "autobiography;" entertaining listeners with topics;
Implicative Discourse = why something should be done or believed the ideals to be upheld. Reading religious writings; talking about a book; planning & writing up research; recognizing styles & standards in discourse.
Presuppositional Discourse = why something exists, wisdom. Constitutions & preambles; legislative bills; book reviews; commentaries on another's work; assessment.
High Discourse --- General facts: why things are.
Discussion
THE BIBLE teaches us how

TO LIVE so that we can

TAKE THE WAY TO OUR HEAVENLY MANSIONS WITH JESUS.
Cain & Abel
-Dole, Vol. 1
Questions
What was Cain's Occupation?
What was Abel's?
Why didn't the Lord accept Cain's offering?
What do Cain and Abel represent?
Answers
Cain was a farmer.
Abel was a sheperd.
The Lord knew Cain didn't really love Him. He knew Cain was just looking for honor.
Cain represents faith, Abel represents charity.
Jacob & Esau
-Dole, Vol. 1
Questions
What do Esau and Jacob represent?
Why did the Lord let Jacob take advantage of Esau?
What is our birthright?
Answers
Esau represents our natural will. Jacob represents natural understanding.
To show that we must not be led by our selfish will.
Our birthright is the right to know and love the Lord!
Domain of Disturbance
Function of Disturbance
A. Assertive
B. Implicational
C. Presuppositioned
III. Affective
i) Will
ii) The Subconscious
iii) The Spiritual Self
iv) Religion; motivation
v) Paralinguistics

High Attribution Error
Slips of the Tongue
Semantic Differential

7, IIIA

Ego Strength
Self-Confidence
Trust

8, IIIB

Psychosis
Schizophrenia
Hallucinations
Stability
Stress
Mental Retardation

9, IIIC

II. Cognitive
i) Understanding
ii) The Conscious
iii) The Rational Self
iv) Morality; Rationality
v) Semantics

Speech Impairment
Aphasia
Intelligence
Rebellious

4, IIA

Self-disclosure
Conformity
Repression
Psychoanalysis

5, IIB

Logotherapy
Violence
Aggression
Alcoholism
Geriatrics

6, IIC

I. Sensorimotor
i) Uses & Delights
ii) The Natural Mind
iii) The Automatic Self
iv) Logic; Memory
v) Lexical Networks

Anxiety Syndrome
Anxious
Oversensitive
Sociable
Extrovert
Introvert

1, IA

Fear Syndrome
Phobic
Shy
Critical
Behavior Model

2, IB

Excitement Syndrome
Excited
Enthusiastic
Energetic
Inventive
Inhibited
Drugs

3, IC

Vertical Dimension (Simultaneous Degrees) (Internalization Depth)
Theoretical Approaches
Legend

i) = Humanistic Theories
ii) = Psychiatric Theories
iii) = Existential Theories
iv) = Psychological Theories
v) = Psycholinguistic Theories
| | |
| --- | --- |
| | |
The Evolution of Judeo-Christian Divinity
Hist. Period
Identify Name
Physical Manifestation in the Bible
Pre-Existent
God & Messiah

A

Spirit & Word ("Wisdom")
Paradise (Eden)
Elohim (El)

B

Adam, Angels, God-Man all in Spirit Bodies and visible all the time
East of Eden (Noah) (Pre & Post Flood)
Shaddai, God, Almighty, Lord

C

God-Man visible during the day, or day-manifestation the the few Just.
Canaan (Promised Land) [Patriarchs & Israelites)
Jehovah, Night Wisdom (Moon)

D

God-Man visible to the Just at night only
Mosaic Period & Judges
Jehovah, Day Wisdom (Sun)

E

Routine manifestations in day-time but no direct vision of God-Man
Prophets & Kings
Lord God of Israel

F

Jehovah no longer routinely visible at any time
Jesus (Trinity)
Father & Son & Spirit

G

Incarnation of Jehovah
Messiah
H
Spirit Bodies
Hebrew Words
SHEKEL (Ancient Israeli coin) (Found in fish's mouth. Mat 17:27)
Knowing Definitions Hebrew Words
SHALOM
= peace
= wholeness
= good & truth conjoined in innocence
= heavenly delights
AMEN
= Verity
= Holy
= Divine Truth
= Height
= the Lord Christ God
= I believe it's true
HALELU-IAH
= Praise Jehovah
= Worship
RACA
= You fool
= Leads to hell to not forgive
BETH - EL
= Temple, (house-God) church, house of worship
ADAM
= ground; man & woman
EVE
= Life; love delights
HOSA - NA
= Salvation (help - please)
JESUS
= God saves
= Iah-shu) = Savior
Hebrew Lesson

[Ha-Kevess] The Lamb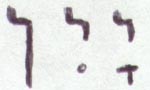 [Ya-Yin] Wine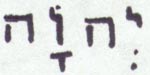 [Jehovah]
Abram Passed through the land, even unto the place Shechem.

-Gen 12:6 (AC 1440)

Shechem

= First light
=Advent Jehovah appeared to Abram (Lord) for the first time as celestial love in Himself (as an infant or child)

First He attained this state then it appeared to Him (Awareness comes after attainment)
Graphic
Bible
Concordance

Literal vs. Inner Meaning Illumination
"And Hagar bare Abram a son;. . .Ishmael

-Gen. 16:15 (AC 1959)

What Angels Understand
Innermost Circle

Good of Love, Affection

Rational Truth: "son"

Outermost Circle

Memory-knowledges

What People Understand
Innermost Circle

Abram

Ishmael

Outermost Circle

Hagar

"The life of the affection of memory knowledges brought forth the rational" [AC 1964]
"It was stated above that by Abram is represented the Lord's internal man, or what is the name, His Divine celestial and spiritual; by Isaac the Lord's interior man, or His Divine rational, and by Jacob the Lord's exterior man, or His Divine natural." (AC 1950)
Innermost Circle

Abram

Internal Man

Divine Celestial

Isaac

Interior Man

Divine Rational

Outermost Circle

Jacob

Exterior Man

Divine Natural
AC 5620

Innermost Circle

Butter

Gold

Oil

Fat

Wheat

Bread

Mountain

Wood

Bitter

Fish

Fine flower

Barley

Fountain

Wine

River

Water

Linen

Silver

Spicy odors

Milk

Stone

Fig

Outermost Circle

Valley

Nuts

Fruits

Sweet

Honey

Bronze

Iron

Hair
"Man is a Bethel,--when he is in the celestial things of knowledges."
-AC 1453:2
"The New Jerusalem is on the south."
-AC 1458:3
South
= in good and truth
(meridies = noon)(summer)
"The labor of Egypt, and the merchandise of Cush, and with the sabeans,. . .shall be there."
-Isaiah 45:14 (AC 1164:5)
Memory-knowledges & knowledge of spiritual things are serviceable to you who acknowledge the Lord.
MEANING OF NAMES
JESUS OF NAZARETH
JESUS

Savior
Divine Love & Wisdom
Divine Man
Regeneration
Our heaven

Nazareth (Nazarene) Nazarites/Nazariteship

Hair
Divine Natural in ultimates (external Divine Human)

Jesus of Nazareth

The Savior of all mankind appearing in Divine ultimates as a Man on earth. (AC 6437)

Jesus of Nazareth

Divine Love & Wisdom receivable by each person for all times & without which a person is and remains in hell for all times.
Memorization
"He who has MY commandments and keeps them, he it is who loves Me. . .He who does not love Me does not keep My Word. . ."

-John 14:21,24
to LOVE JESUS = to do His commandments
e.g.
Don't be selfish
Be nice
Tell the truth
Do your best
Help others
Don't be lazy
Read the Bible
Be faithful to Church
Memorization
"For the mouth speaks what the heart is full of."

-Luke 6:45
= Goodwill (Bad) [Heart]
Truethink (False) [Mind}
Rightspeak (Wrong) [Strength]
IRREVERENCE FOR GOD = Swearing
LOVE OF SELF COWARDICE = Lying
LOVE OF DOMINATING = Teasing
LOVE OF OBEYING COMMANDMENTS = Praising the Lord
Memorization Practice
"Teacher, which is the great commandment in the law?" And He said to him: "You shall love with all your heart, and with all your soul, and with all your mind. this is the great and first commandment. and a second is like it, You shall love your neighbor as yourself. On these two commandments depend all the law and the prophets."

-Matthew 22:36-40
QUIZ
Matthew
Teacher
The Great & First Commandment in the Law
To love with the
The Law & The Prophets
Memorization
". . .whoever would be great among you must be your servant, and whoever would be first among you must be your slave; even as the son of man came not to the served but to serve. . ."

-Matthew 20:26-28
To be a servant/slave
= to serve others
= to be good & useful to others & society
= to learn & do useful skills
= to acquire talents by effort (e.g. homework, cleaning jobs, remembering promises, being generous/kind, etc.)

Memorization
"Truth is made good by a life according to it."

- AR 378
- Apocalypse Revealed by Emanuel Swedenborg (1668-1771)
Memorization
"I am the vine, you are the branches. He who abides in me, and I in him, he it is that bears much fruit, for apart from Me you can do nothing."

-John 15:5
FRUIT = Good uses
He that bears much fruit = He that learns to do things

Rightly
Faithfully
Sincerely
& Justly

PERSON = Tree
Memorization: Verses & Discussion
"For where two or three are gathered together in My name, there am I in the midst of them."

- Matthew 18:20
2 or 3
Good & Truth
Love & Faith
2 = Love (Conjoining)
3 = Faith (Truth; Rational; Conceptualizing)
Gathered Together
= Worship
= Bible Study
In MY Name
= in the name of Jesus Christ
= for the sake of good & truth
There am I
= that's the way we get conjoined to God
= solution
= heaven
Memorization: Verses & Discussions
"Ye shall go after Jehovah your God and ye shall fear Him, that ye may keep His commandments and hear His voice and serve Him and cleave unto Him."

- Deuteronomy 13:4
To Fear God
= To be afraid to injure Him by sinning
= To obey His Commandments
Hear His Voice
= To do what He commands
Serve Him
= To be good to others for His sake
Cleave unto Him
= To do all things because of Him, without exceptions
JEHOVAH = Invisible Loving Savior
GOD = Divine Truth
LORD = Loving Father
CHRIST = God = Divine Man
JESUS = Visible Loving Savior
Haman
Gideon
Gabriel
Goliath
Darius
--- Daniel
Dalila
Dagon
Cleopas
Keturah
-Abraham's wife after Sarah
Jonathan
-David
Jesse
Job
-Uz
John
-James/Zebedee
Cyrus
-Persia/Babylonian Exile
Asher
-8th Son of J.
Mephibosheth
-Jonathan's lame son
Phinehas
-Grandson of Aaron, son of Eliere
Phope
-Deaconess
Potiphar
-Captain of Guards
Hannah
-Wife of Elkanah, mother of Samuel
Ham
Paraclete
Spirit of Truth 47357
Divine Proceeding
Holy Spirit
Spirit of God
Divine Truth from Divine Love
Spirit of Jehova
Angel of the Lord
Trinity within the Lord
Divine Love (Father) OT
Divine Truth (Son)NT
TT -- Divine Proceeding (H.S.)
The Divine Human with each person
The writings cannot be the Divine Word unless they have a hidden inner sense. This is evident from the observation that there are errors or "slips of the pen" in them, as well as outdated scientific illustrations. Since the writings were given for all times, the outdated examples & errors are appearances that contain a spiritual & eternal sense. This is analogous to the Old & New Testaments.
Numbers in the Bible (Game)
1 God of Heaven & Earth
1 Eldest son (Coin & Able) (Ishmael & Isaac) (Esau & Jacob)
2 Great Commandments (Love the Lord & Neighbour)
2 Tablets of the Hour (One for Lord, One for Neighbour)
2 Witnesses
2 Sisters waiting upon Jesus (Martha & Mary)
3 Days journey from Jerusalem
3 Angels visiting Abraham bye the tent in desert
3rd day of the Resurrection
3 Kings of Sodom
3 Patriarchs (Abraham, Isaac, Jacob)
4 Gospels (Matthew, Mark, Jake, John)
5 Loaves of bread fed the thousands
5 Fishes (ditto)
6 Days of creation
7th day of rest (Sabbath, Sunday)
7 Churches addressed by the Lord
8th day of circumcision
Numbers in the Bible (Game)
28 Cubits; length of each curtain in tabernacle (Ex 26:2)
50 Loops in tabernacle curtain (Ex 26:5)
50 Claps of Gold (Ditto) (Ex 26:6)
10 Cubits shall be the length of a frame (Acacia wood; for the tabernacle upright) (Ex 26:16)
4 Pillars of acacia overlaid with gold upon which the veil of the tabernacle was hung; "veil of blue & purple & scarlet stuff & fine twined linen." (Ex 26:31-32)
12 (Precious) stones in the "breast plate of judgment) (Ex 28:21)
Numbers in the Bible (Game)
9
10 Commandments
10 Plagues of Egypt
10th Part of an Ephah
10th of ti thing
12 Tribes of Israel (Children of Jacob)
40 Years in the desert
40 Days of temptation
70 Disciples sent out by the Lord
144,000 in Heavenly Procession
600,000 Jesus, men leaving Egypt
Countless = "as the dust of the earth" (descendents of Abram, Gen 13:16)
The Organization of Discourse

Genetic Culture through Influx
Dual Citizenship
Technology of Discourse for Human Elevation
Horizontal, Successive, Developmental States

Vertical, Simultaneous Domains
I
External Self, Natural States, General Facts, Assertions
II
Rational Self, Spiritual States, Specific Facts, Implications
III
Spiritual Self, Celestial States, Particular Facts, Presuppositions
Themes of Discourse
A. Will, Right Brain Affective, Domain of Human Affairs (Origin of Behavior)
1. Control of Dialog (Dramatic or Relationship Content of Discourse)
Impulse Value:

Loves
Affections
Ideals
Strivings
Purposes
Motives
Intentions
Cathexes
Attractions

Religious Perspective:

Unquestioned
Assumptions

About Good & truth
About Eschatology
About Generativity

Harmony/Disharmony
Dominance/Altruism

B. Understanding, Left Brain Cognitive, Domain of Human Affairs (Cause of Behavior)
2. Control of Prose (Intellectual Content of Discourse)
Rational Structure:

Understandings
Rationality
Reasonings
Justifyings
Explainings

Variety
Dissonance
Reform
Cooperation

C. Uses Sensorimotor, Domain of Human Affairs (Effect in Behavior)
3. Control of Expressive Style (Emotional Content of Discourse)

Happiness
Standard of Living
Competencies

A---B---C

Literal Meaning
Surface Level
Historical-Legal Logic
Foundation

Spiritual Meaning
Underlying Level
Symbolic Logic
First Floor

Celestial Meaning
Deep Level
Theology
Top Floor
Comprehensive Discourse Analysis
Horizontal Dimension: Successive Degrees

Function
Development
Analysis

Domain of Discourse
Function of Discourse
A. Assertion
B. Implication
C. Presupportion
III.
Paralinguistics
i) Grammars
ii) Cognitive Behavior
iii) Goal Organization

Situation; extra linguistic features
Motivation; affect
Affective Library Skills

7, IIIA

Psychodynamics;
Personality;
Attitude;
Perception;
Communication

8, IIIB

Ethnicity;
Sociodynamics
Social Class
Minority group;
Assimilation;
Whorl;

9, IIIC

II.
Semantic
i) Grammars
ii) Cognitive Behavior
iii) Technical Procedures or Processing Steps

Neurolinguistics;
Structure;
Context;
Definition;
Denotation;
Cognitive Literary Skills; Search Behavior

4, IIA

Rationality
Case Grammer;
Implications;
Inferences;
General Semantics

5, IIB

Morphophonemic;
Etymology;
Applied Psycholinguistics;
Theory of Prompts

6, IIC

I.
Lexical
i) Registers
ii) Sensorimotor Behavior
iii) Content Characteristics

dialectology
Styles;
Paraphrase
Memory;
Vocabulary
Catalogues;
Fields

1, IA

Parsing;
Trees;
Outlines;
Indices;
Descriptors;
Subject Headers;
Abstracts

2, IB

Interviewing;
Language Teaching
Content Analysis
Conversational Analysis

3, IC

Vertical Dimension: Simultaneous Degrees

Domain
Depth
Topic
Synthesis

Legend

i) = Linguistic Theory
ii) = Psycholinguistic Theory
iii) = Information Theory
A Parallel Cross-Denominational Glossary of Spiritual Concepts
Spiritual Concepts
Cross-Denominational Equivalents
Spiritual Science
Judaism
Christianity
Mohammedanism
Buddhism
Identity of Spiritual God head who establishes Covenant with Humankind
Lord God Jehovah, Elohim, Wisdom
Lord God Jehovah, Elohim, Christ
Lord God Jehovah, Elohim, Allah, Lord of the Words
Buddha Lord
Taxonomic Hierarchy of Beings
Chief Prophets & Human Presenters, & Scriptures
Abraham-I-J Moses, Isaiah, Hillel, Holy Bible (OT)
Abraham-I-J Moses, Isaiah, Jesus Holy Bible
Abraham, I-J Moses, Ishmael, Mohammed Pentateuch & Koran
Buddha, Amida Numerous Scriptures
Each historical figure has his own special revelation.
Resurrection of the Dead, Day of Judgment, and the Kingdom of God
Resurrection, Day of Judgment, Kingdom, World to Come
Resurrection, Day of Judgment, Kingdom, Apocalypse
Resurrection, Day of Judgment, World to Come
Pure Land, Other Shore, Enlightenment
Evolutionary Historical Survey through the Akashic Record
Fate of the Souls of unrepenting Evil-doers, Non-believers
Gehenem, Place of Darkness Satan
Hell, Fires, Pit of Darkness, Satan, Devil
Torment of the fire
Suffering, Self-delusion, Karma, Samsara
Kamaloka & New Karma, Lucifer, Ahriman
Prayer & Public Worship; Denominational & Historical Symbols; Spiritual communion & Communication
Offerings, Synagogues, Temples, Festivals, Menorah, David's Star, Jerusalem, Inspiration, Prophesy, Angel Apparitions
Offerings, Church, Festival, Cross, Eucharyst, Jerusalem, Inspiration, Prophesy, Angel Apparitions
Offerings, Pilgrimage, Minaret, Mecha, Prayer Beads, Spiritual Apparitions & Beings
Offerings, Brotherhood, Buddha's Statue, Lotus Position, Meditation, Prayer Beads, Spiritual Apparitions & Beings
Meditation; Study of Religious; Supersensible Perception; Intercourse with Spirit Beings; Intuition Freedom
People in the Word
Old Testament
Abraham
Isaac
Jacob
Joseph
Moses
Aaron
Joshua
Samuel
Saul
David
Solomon
Isaiah
Daniel
Elijah
New Testament
John the Baptist
Virgin Mary
Matthew
Mark
Luke
John
Peter
Lazarus
Zaccheas
Nicodemus
Martha & Mary
Mary Magdalene
Herod & Pilate
Places in the Word
Jerusalem

Worship & Doctrine of the Church

Canaan

The Lord's Kingdom on earth or the church

Judah/Judea
Jordan
Egypt

Memory-knowledges of the Word

Bethlehem

House of Bread or the Lord as to Divine Good

Sodom & Gomorrah

Evils & falses or trues adulterated

Babylon

Falsified trues of the Word

Gehenna/Sheol/Hades/Great Lake of Fire
Prayer/Worship
Fill in the blank. . .
"Let us pray. Our heavenly _______________, we ask that ________________. Amen."
"Lord Jesus, we thank You for _____________. Amen."
Principal Duties of the Faithful: A Cross-Denomination Chart
Judaism
Christianity
Mohammedanism
Buddhism
Spiritual Science
Continuous affirmation of the unity of Lord God & the worship of his Name
Love of Lord God & His worship through His son, Christ
Resignation & Surrender [="Muslim"] to Lord God
Attainment of Enlightenment through the practice of Buddha's Dharma (Techniques)
Anthroposophical study & Practice
Doing God's Commandments & Waiting for the Messiah & the Kingdom
Love of People & Waiting for the Kingdom
Belief in God's Messengers ("Sent"):

Abraham
Ishmael
Isaac
Jacob
Moses
Jesus
the Prophets

Working for the Brotherhood & Universal Enlightenment
Reading Akashic Record & Interact with Spirit Beings
Study of Old Testament Bible & Belief in it
Study of Old & New Testament Bible & Belief in it
Study of Koran & Belief in it
Study of Scriptures relating to Buddha's Teaching & Belief in it
C-B: Education, Science & Art
Seeking & Finding Grace in Christ Jesus
Prior Period

I. Pre-Existent: Messiah, Torah, Holy Spirit
II. Existent: The Deep, Water, Darkness, Chaos, Wind

Days of Creation
Objects of Creation
1. Sunday
Angels, Souls, Light, Day, Night
2. Monday
Firmament, Heaven
3. Tuesday
Earth, Seas, Vegetation
4. Wednesday
Stars, Sun, Moon, Seasons
5. Thursday
Water Life, Air Life (non-carnivorous)
6. Friday
Earth Life (Land animals, Insects), Man & Woman (Vegetarians)
7. Sabbath
Spiritual communion with God (Holy Spirit)
Proverbs
"Idleness is the devil's pillow."
-Emanuel Swedenborg in The Divine Wisdom, XI (p. 452), 17
The mind devoted to work from the love of uses (love of being occupied or useful) (rightly, faithfully, sincerely, & justly) is withheld from the delight of fraud & malice, idle conversation & feasting, & there the Lord can dwell.
Quotable Christians
"Pessimism is essentially a religious disease."
-William James
Is Life Worth Living. (p.39)(1985)
"[Pessimism} consists in nothing but a religious demand to which there comes no normal religious reply." (ditto)
Quotable Christians
"Riches with every one have a quality, according to the uses to which they are applied."

- E. Swedenborg
Arcana Coelestia, N.771

Riches

= the knowledges of good and truth from doctrine

Vessels
of
Silver
and
Gold
External Knowledge
Truth
Good
RICHES
Adulterated & perverted to evil uses by the wicked
Applied to life & Made one's own by the good
Quotable Christians
"Man is not in heaven until he doeth truths from willing them."

-E. Swedenborg
Arcana Coelestia, n 9227

Being in Heaven = Lawful or innocent uses & wisdom
Doing truths from willing them = Love of doing good

Doing Good

That only appears good
That is interiorly good
Out of gain, honour, reputation, life
Out of love of doing the Lord's truth
Quotable Christians
"The understanding is man's internal right."
-E. Swedenborg
Arcana Coelestia, n. 9227
N.B.
All truths are from the Word or, revelation
Before our Bible there was another Word & Church, from which people received truths
If the Bible disappeared, all truths would perish & civilization would cease
Sight
Light
Lamp
Sun
Moon
Stars
All symbolize: Truths of faith from theWord [Church Doctrinals]
". . .I will raise unto David a righteous offshoot. . . and this is His name. . .Jehovah our Righteousness"

"Is Meshiach name Hashem?" Rex Jakobovits (as a child)
AC 1736 Q. Jer. 23:5,6
Reading-Drama
The sheep on right
The goats on left
Heaven & Hell
Mutual love & charity
Begets heaven & eternal bliss/life
Selfishness & cruelty begets punishment in hell
- Matthew 25:31-46
Reformation/Regeneration = Getting
7. Zion (Illustrations)
Celestial Things (Inmost Sense)
6. Israel (Correspondences)
Spiritual Things (Inner Sense)
5. Assyria (Doctrinses
Rational Things (Moral Sense)
4. Egypt (Memory-know)
Natural Things (Historical Sense)
"all of which succeed one another."

-AC 1462:3

"In that day shall Israel be third with Egypt and with Assyria, a blessing in the midst of the land."

-(Isa. 19:23) AC 1462:3
Prior to regeneration, the interior of our natural is occupied by evil and falses inherited from the mother.

After regeneration, this evil is dispersed by the Lord (Conquest of Canaan)

However the Father's inherited side remains to eternity.
-AC 1444

And the Canaanite was then in the lamb. --Genesis 12:6



And into the land of Canaan they came.
Religious Concepts: Discussion
Who is the greatest in heaven?
He or She who is more willing than others to serve & obey the commandments of the Word.

Raise your hand if you might be willing to serve & obey more than others
To Serve & Obey the Law:
Evidence -- Witness Observe
Letting others go first, if they want to
Letting others win, if they want to
Refusing to lie
Being thorough in jobs
Studying Bible everyday
Caring about others' wishes
Refusing to sneak
etc. etc. NO NO to Devil
Similarity Index = C/N x 100
C = Number of overlapping items (Correspondences)
N = Number of items of comparison

J & C = 99%
J & B = 60%
C & B = 55%
J & M = 80%
C & M = 80%
M & B = 20%

J
C
M
B
Trumpets
X
X
X
-
Soul & Sin
X
X
X
X
Hell - Fire
X
X
X
-
Feeding the Poor
X
X
X
X
Life after Death
X
X
X
X
Inspiration by Holy Spirit
X
X
-
X
Praise the Name
X
X
X
X
Covenant with Abraham
X
X
X
-
Buddha
-
-
-
X
Jesus Christ
-
X
-
-
Moses
X
X
X
-
Covenant
X
X
X
-
Creating Story by Lord God
X
X
X
-
Apostles
X
X
X
X
Prophets
X
X
X
-
Resurrection
X
X
X
-
Day of Judgment
X
X
X
-
Messiah/Son
X
X
-
-
Public & Private Worship
X
X
X
X
Jehovah God
X
X
X
-
Holy Scriptures from God (Denominational)
X
X
X
X
Non-believers are wicked (Denominational)
X
X
X
X
Do good works
X
X
X
X
Guardian Angels & Spirit Beings of God's Host
X
X
-
-
Forgive others
X
X
X
X
God's will only (pleasure)
X
X
X
X
Solvable Temptations to Believers
X
X
X
-
Everlasting life
X
X
X
X
Social justice (no cheating
X
X
X
X
Offspring reunited at Resurrection
X-
X-
X-
-
Spirit possession
X
X
X
X
The righteous will be justified
X
X
X
God Creates through the Word
X
X
X
-
| | | | | |
| --- | --- | --- | --- | --- |
| GOD'S ATTRIBUTES | J | C | M | B |
| Merciful | X | X | X | X |
| Mighty | X | X | X | X |
| Wise | X | X | X | X |
| Omniscient | X | X | X | X |
| Omnipresent | X | X | X | X |
| Compassionate | X | X | | X |
2/5/80

The concept of the "collective evolution" [and at times, that of "the Kingdom come"] tends to veil over the aspirations to perfection [and indeed, the perfection itself!] of (the single) generational cohort (and, as well, of the single person). . .
According to Swedenborg . . .
. . . to love is to will that what is one's own be another's.
. . . to love the self is to desire that what is another's be one's own.
..... hell is not punishment for evil deeds, and heaven is not a reward for good works; instead, they are both habits of life we delight in.
we are as-of self automatons, vessels into which goods and truths from the Lord flow in and appear as our own.
According to Swedenborg . . .
. . . to "love the neighbour" does not mean to love the person, but rather, to love the person's sincerity, wisdom, and goodwill; for when we love these things in the person, we love the things of the Lord in and with the person. This also means that we must not love the things in a person that are insincere, wrong, and selfish.
According to Swedenborg . . .
. . . to "love the Lord" means to love the things that are from the Lord with every person; these things are:
sincerety
wisdom
goodwill
Thus, when we try to be sincere, try to obey His Commandments, and try to wish well and will well to others, then we love the Lord, and only then.
(1168-1773)
Swedenborg's Structure of "The Human Mind"
(Contemporary)
Corresponding Behavioral Indicator of the Human Mind
Divine-Spiritual
Affective Domain
Religion vs. Humanism/Morality

HUMAN MOTIVATION

Influx (Internal Environment)
Human-Rational
Cognitive Domain
Positive vs. Negative Bias

HUMAN COGNITION

Sensory Input (External Environment)
Animal-Natural
Sensorimotor Domain
Love of Uses vs. Gain & Equity

HUMAN EXPRESSION
Symbols of the Church
The SNAKE = To love & pursue delights from evil acts
The DRAGON = False beliefs in the church due to one's refusal to give up delights from evil acts
WHITE = Truth & Innocent obedience to the Lord
BLACK = Mourning & grief or fear & evil
DARKNESS = When we have all trues falsified & all goods misused.
MORNING = When we are near to the Lord through obeying His commandments
also: Day (Morning) vs. Night (Darkness)
Symbols of the Church
The LAMB = the Divinity of Jesus
The CROSS = the conquest of death through resurrection of each believer
The DOVE = the giving of the Holy Spirit so that we many know what is Diving Truth
The PRIEST = the work of Divine Salvation whereby we are regenerated
The ALTAR = the Lord's Body which is the same of all our goods & true as we worship Him
The GARMENTS of the PRIEST = the teachings of the church taken from the Bible
The BREAD & WINE of Communion
Bread -- Body of Christ -- Divine Love -- The Word

Wine -- Blood of Christ -- Divine Truth -- The Word
Back to Directory of Leon James Articles || e-mail Leon James